Classic Mini Thanks Stamp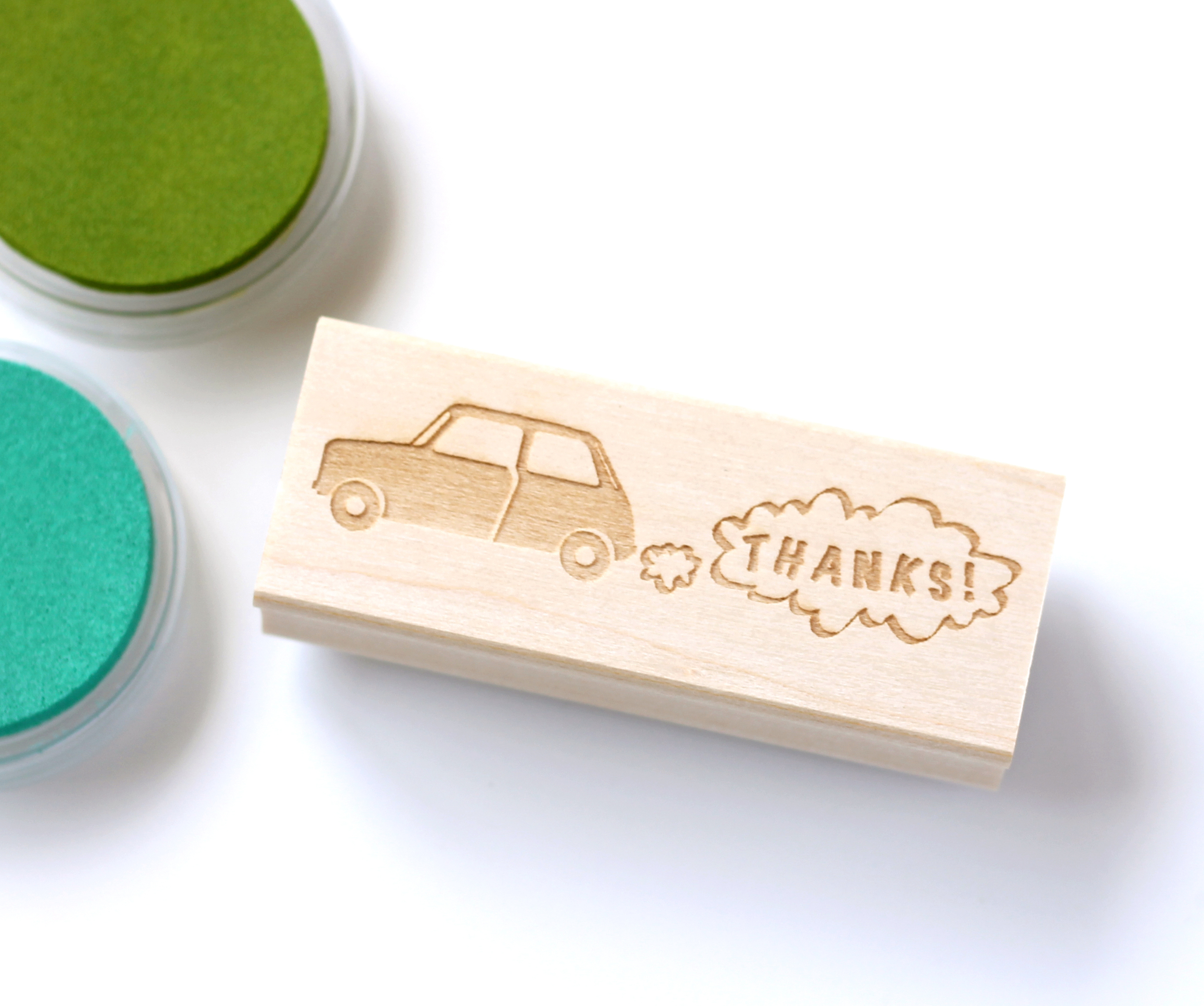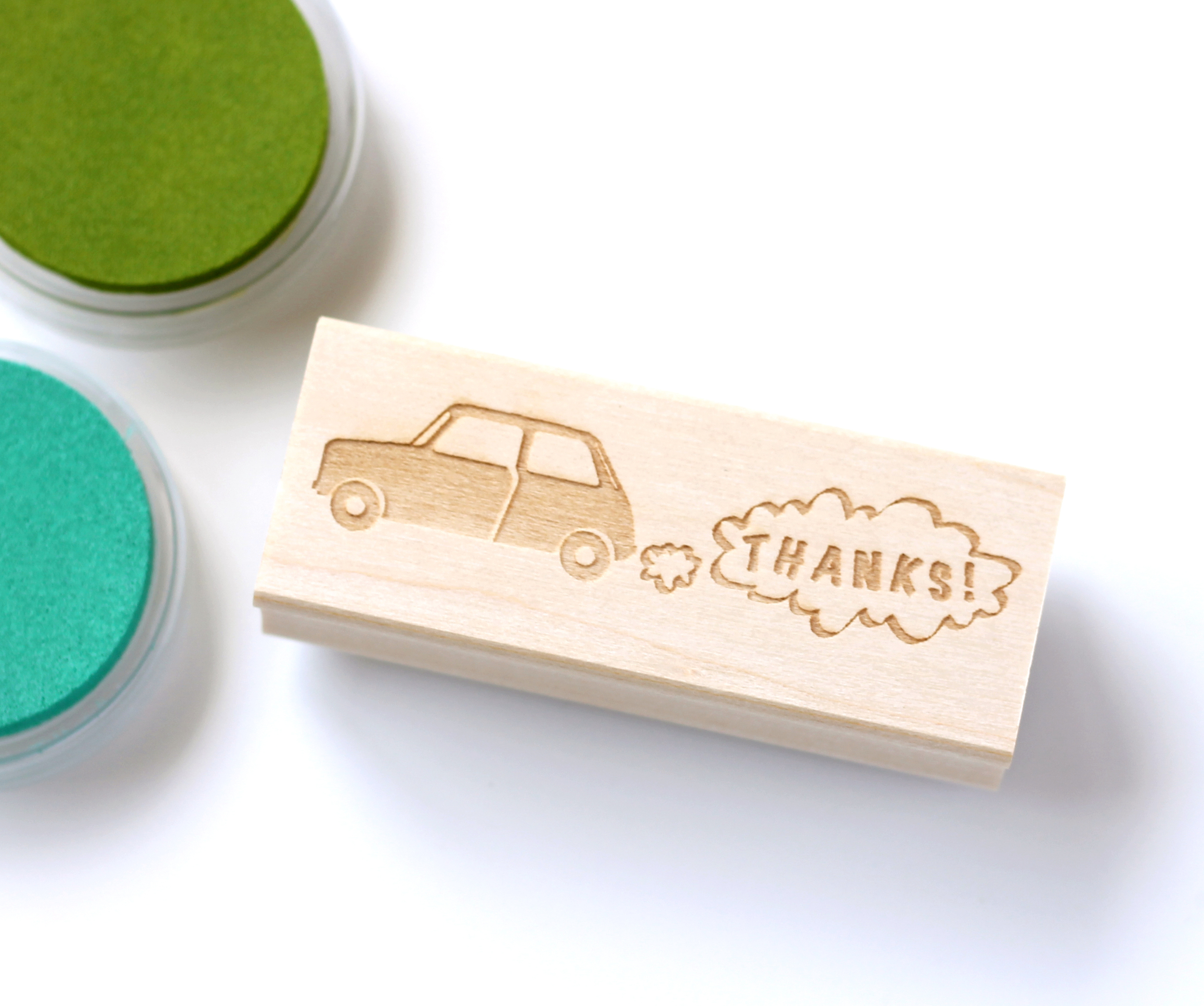 sold out
Classic Mini Thanks Stamp
This little Mini says thanks with a puff of exhaust!
The stamp design features a classic Mini Cooper in profile with a playful exhaust cloud. Mounted on a laser etched wood block, it is constructed with red rubber and foam, providing a nice, cushioned stamping experience. Stamp up your own thank you notes!
Your stamp will arrive packaged in a cotton muslin bag. It would make a sweet gift all by itself.
Wood block dimensions are 3 1/4" wide by 1 1/4" tall. Image dimensions are 3" wide by about 2/3" tall.