Retro Ranch Gift Wrap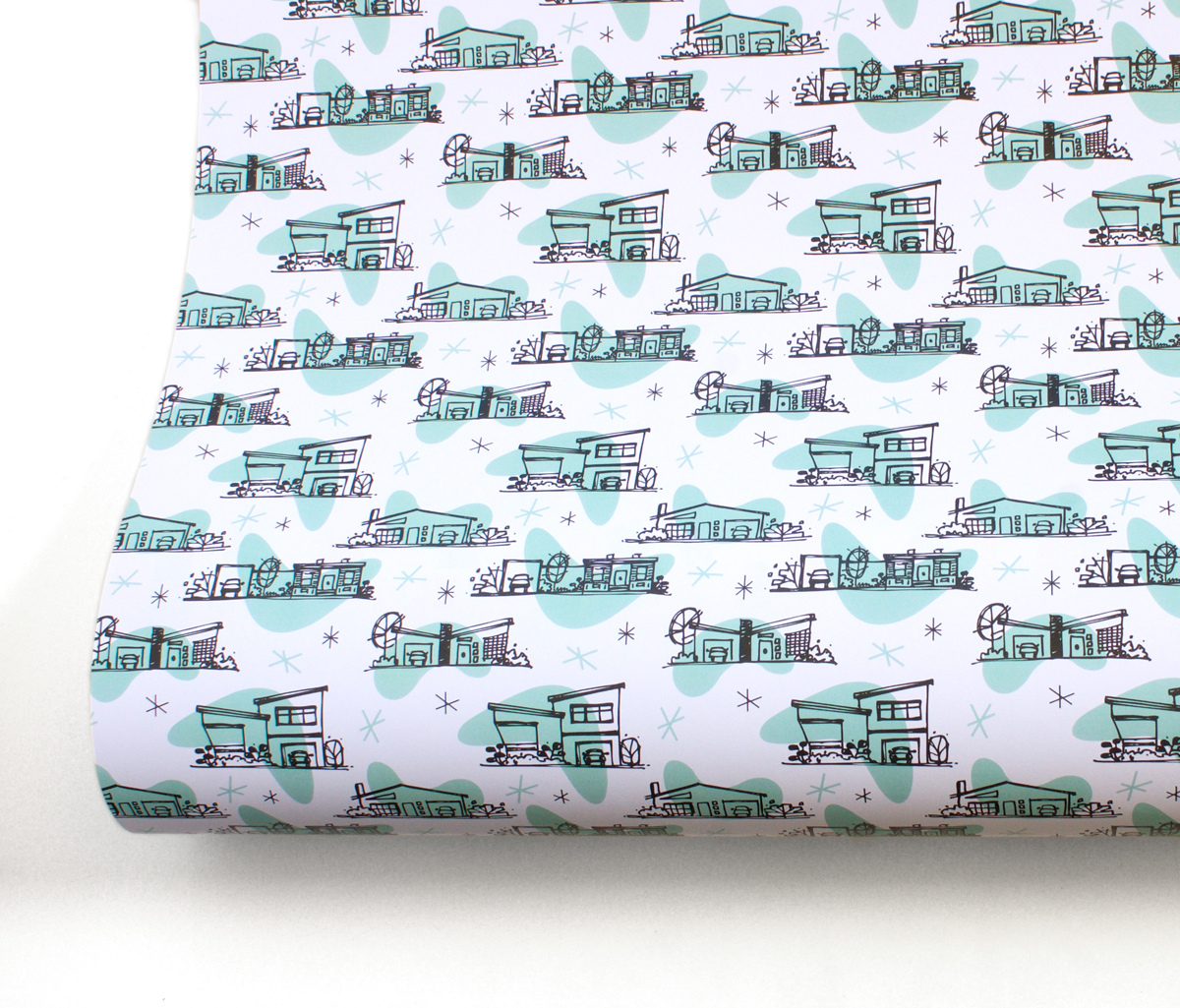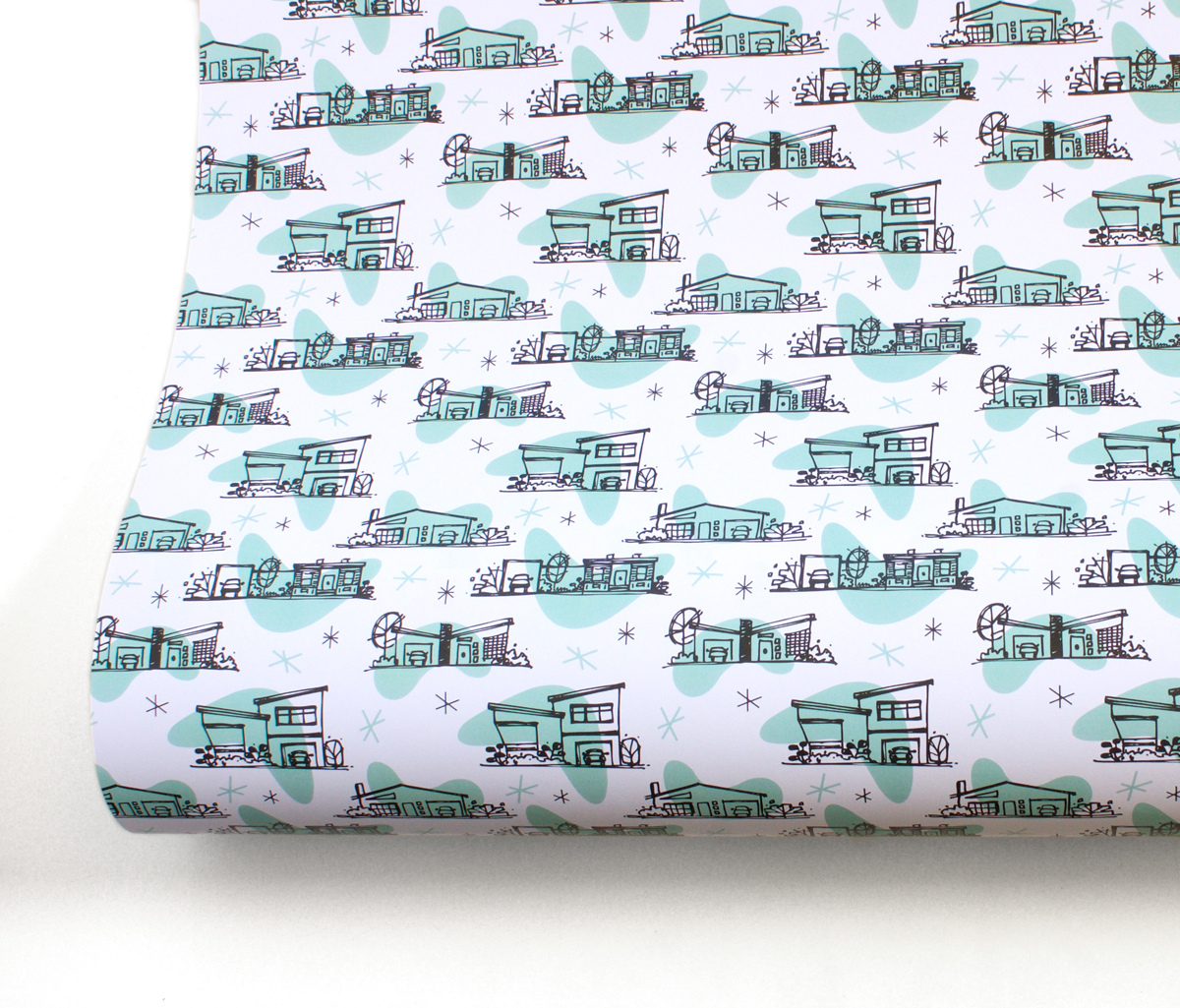 Retro Ranch Gift Wrap
Mid century ranch houses, boomerangs, stars - everything an atomic lover dreams of! This print features my hand drawn dream houses in black with aqua boomerangs and stars, professionally printed on lovely matte stock. This listing is for two sheets. They'll arrive rolled up in a sturdy tube.
+ size: 2 sheets, 20" x 29" (50 cm x 73 cm) each
+ paper: matte #70 stock
+ printing: professional digital print, printed in california
*this print is also available on fabric!