Mini Cooper Car / Union Jack Flag / Key Hook Board / Mahogany Panel / Screen Print on Wood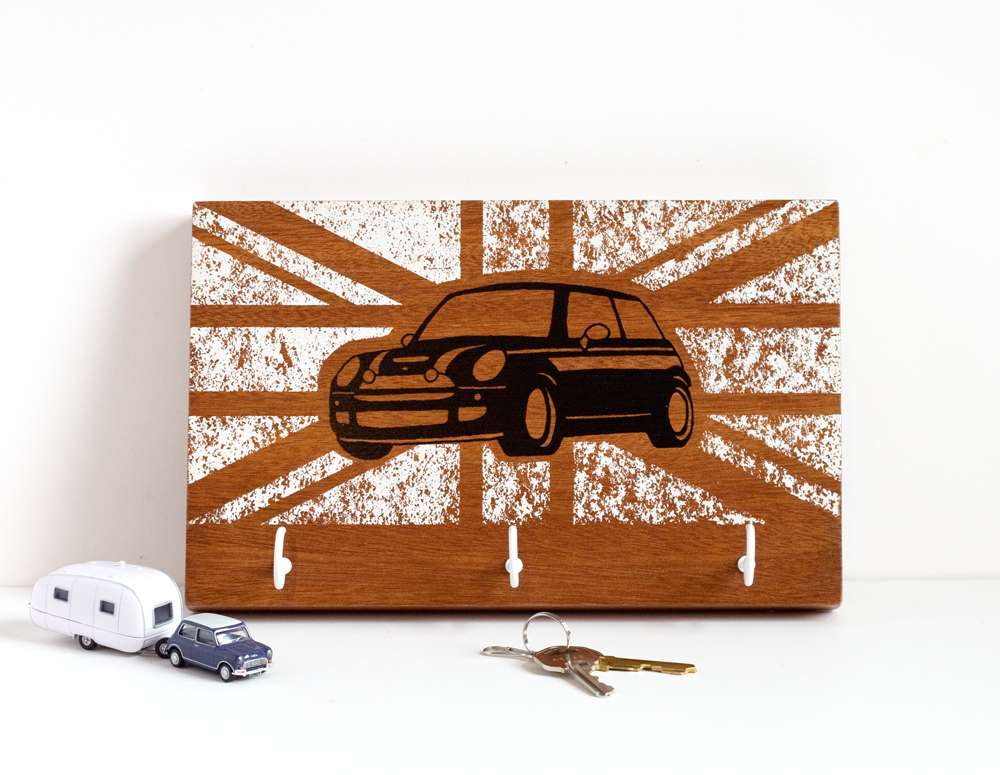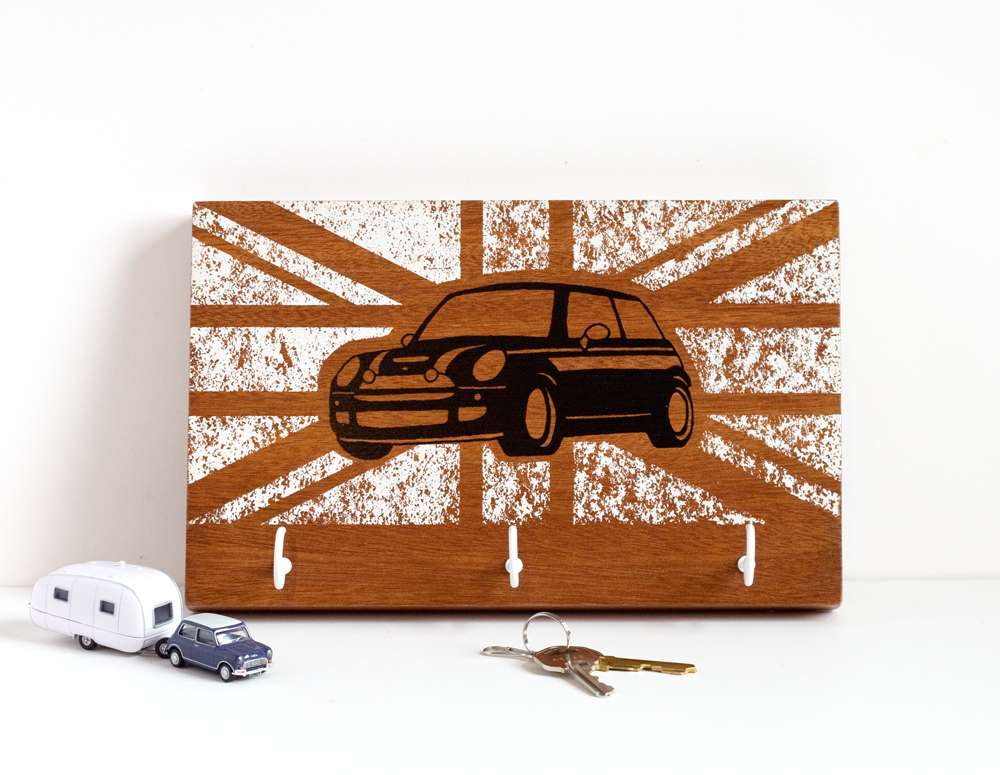 Mini Cooper Car / Union Jack Flag / Key Hook Board / Mahogany Panel / Screen Print on Wood
Mini Cooper Car / Union Jack Flag / Key Hook Board / Mahogany Panel / Screen Print on Wood / Gift for Mini Owner
What to give to the person who has everything? Functional pieces are always nice! This cool key hook board will help keep your keys organized. It features my hand drawn Mini Cooper car design and Union Jack flag screen printed onto a beautiful piece of reclaimed mahogany. It's been sealed with two coats of waterbased, matte polyurethane. The back has a signed label, metal picture hanger hardware and two rubber dots to help it stay put on your wall. It's truly a one of a kind - I only made two of these!
+ size: 10" long x 6.25" wide, 7/8" thick
+ material: reclaimed mahogany, metal hooks, picture hanger
+ technique: hand pulled screen print
I'm happy to ship this item internationally! Please send me a convo with your country information and I'll add a shipping rate just for you.