Classic Mini Cooper Art block - Yellow, 4x4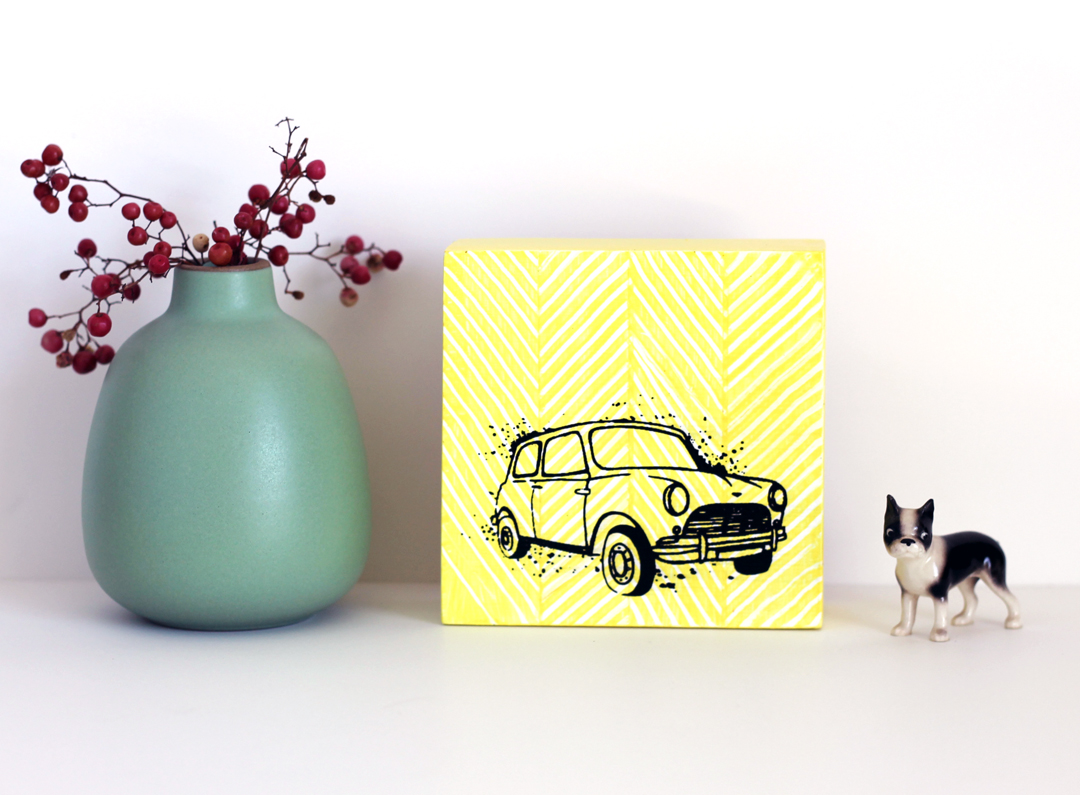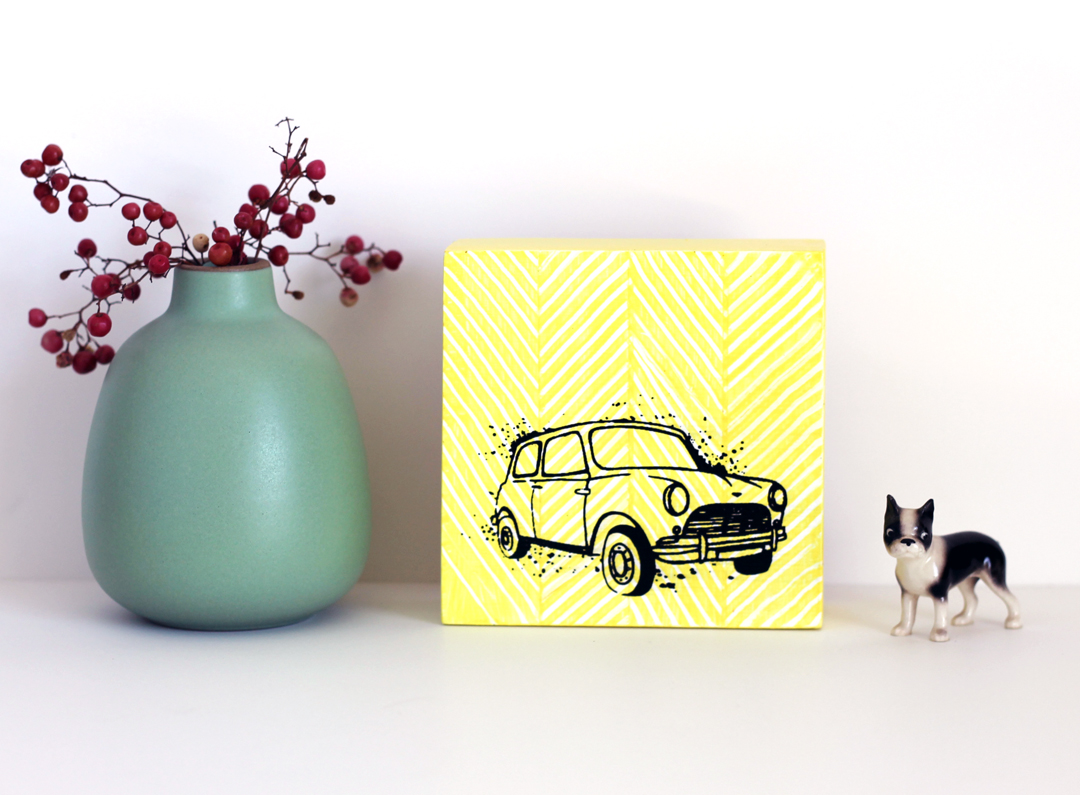 Classic Mini Cooper Art block - Yellow, 4x4
This wood block would look great on your bookshelf or hanging on the wall with your art collection.
This birch block panel is 4" x 4" by 1.5" thick. I sanded, primed, then hand painted the herringbone pattern in bright blue before screen printing my Classic Mini design in black ink. After it was dry, I applied 2 coats of matte, water-based sealer. The panel is signed and dated on the back. Each is one of a kind!
Also available in blue! Check my other listings.